hellomadeinbrooklynroomspray™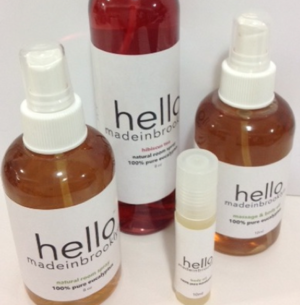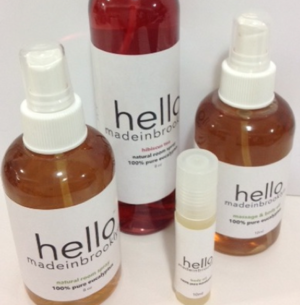 hellomadeinbrooklynroomspray™
From Hello Made In Brooklyn Natural Room Spray Available In Eucalyptus 4OZ & 8OZ
HELLO MADE IN BROOKLYN ROOM SPRAY - 100% NATURAL HANDMADE HOME PRODUCT
100% natural room spray
this eco-friendly product contains:
ingredients: eucalyptus, distilled vinegar & h2O stem distilled water
contain no dyes.
purpose: to eliminate odors to smooth & relax a room to bring a zen feeling to your space.
keep out of reach of children
*for external use only.
direction: apply to a room or your home with a light touch to mist desired area to be freshen, use only as directed.
use only as directed.
not tested on animals
small batch production
manufactured by
www.barbaracampbellnyc.com
crown heights, brooklyn, ny 11216
made in brooklyn
[NEW BROOKLYN PRODUCT RELEASE] We are thrilled to present a new release by hello made in brooklyn™ brooklyn collection a new brooklyn home product brand, featuring today's hello made in brooklyn™ newest brooklyn product made by hellomadeinbrooklyn™ products made with love made with care made in small batch made in brooklyn hello made in brooklyn™ room spray made for your home in brooklyn | new york city
(c)2016hellomadeinbrooklynLLC