Bracelet Tri-angle Charm Chain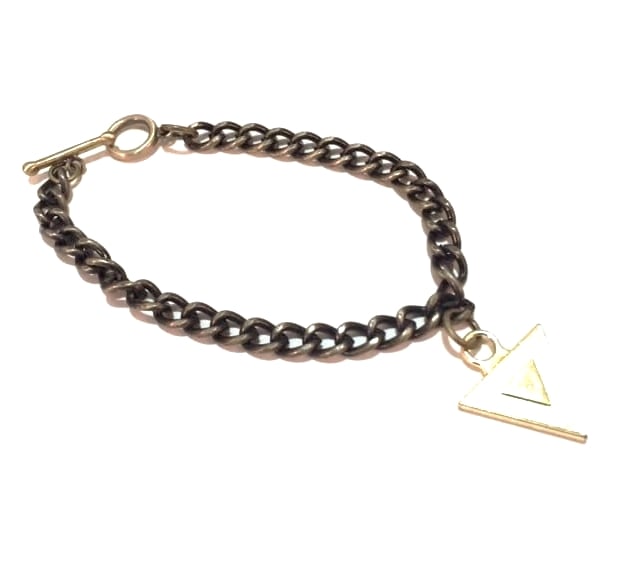 Bracelet Tri-angle Charm Chain
This innovative design features a burnished brass toggle closure as its centerpiece, alongside a small chain link of mate dark brass gold. Affixed to a triangle glossy gold charm, this bracelet introduces function as the focus. Modern, but elegant, this look is perfect for those who embrace a little spunky sophistication.
Material(s): Mixed-Metal, Brass, Iron | Length: 7-8in
Brand: Barbara Campbell Jewelry
Made In Brooklyn Handmade Artisanal Manufactured by Barbara Campbell Accessories LLC .