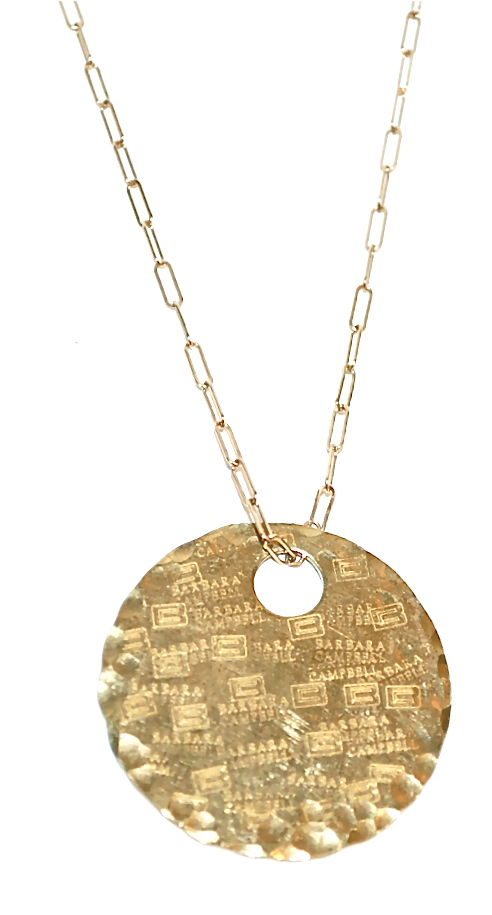 Necklace Classic Sun
This designer staple is the perfect example of Barbara Campbell's love of relaxed boho style and modern urban chic. Featuring the signature BC stamped gold medallion connected to a long, simple gold chain, this piece is both organic and opulent. Choose your hand-stamped design from a collection of ten messages.
Material(s): Gold-fill | Length:22-24in
Made In Brooklyn Handmade Artisanal Manufactured by Barbara Campbell Accessories LLC .