Bracelet BC Lucite Bracelet -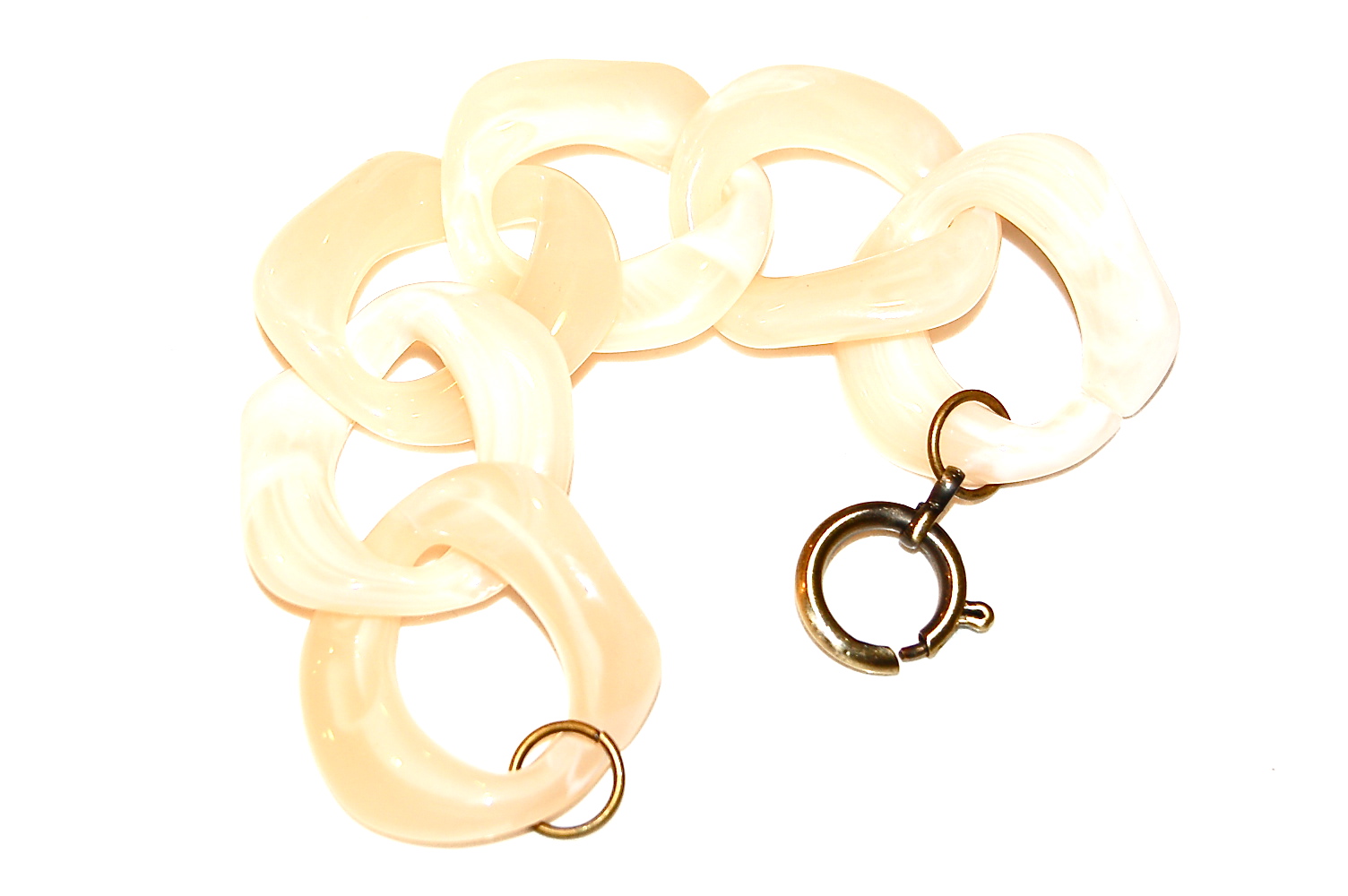 Bracelet BC Lucite Bracelet -
PLEASE NOTE: AVAILABLE IN ONLY HOT PINK ORANGE BLUE. CALL BEFORE ORDERING 646-391-5356.
This creamy, lightweight acrylic linked bracelet is a chunky, yet sophisticated homage to the sea-glass found on Barbara's favorite Montauk beaches. It's classic in nature, but easily paired with BC's more urban chic black, gold, and crystal quartz pieces. Brass clasp closure allows for combination with other bracelets to create an eclectic, mixed material necklace.
aterial(s): Lucite & Mixed Metal | Length: 7-8in
Made In Brooklyn Handmade Artisanal Manufactured by Barbara Campbell Accessories LLC.
sold out