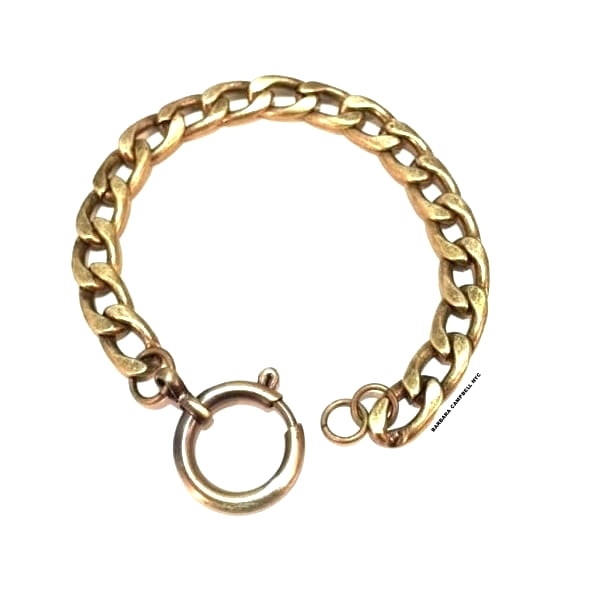 Bracelet BC Link
This brass style flat chain bracelet is bold enough on it's own, but sleek enough to pair with other Barbara Campbell looks. Made of a brushed brass and equipped with a classic round clasp, it can be combined with other BC bracelets to create a mixed layered textured.
Material(s): Mixed Metal w/Brass | Length: 7-8in
Made In Brooklyn Handmade Artisanal Manufactured by Barbara Campbell Accessories LLC.